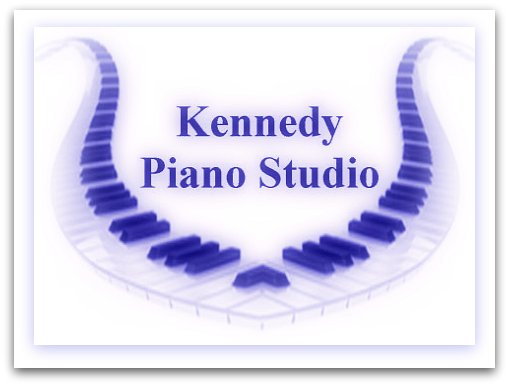 KPS 416-875-7297 Straight to the Playing
"As a mature adult I felt somewhat intimidated to start piano lessons as a beginner, and I was also concerned I would not be able to grasp the concepts.
When I began with Lana right from the start I found the atmosphere quite relaxed. She is very patient, adapting the lessons to my interests and pace. Key principles are always presented in a manner that is very easy to follow.
I would highly recommend Lana for any mature student considering starting piano lessons. She makes you eager for the next session.
You won't be disappointed." – Cora, 75
KPS 416-875-7297Straight to the Playing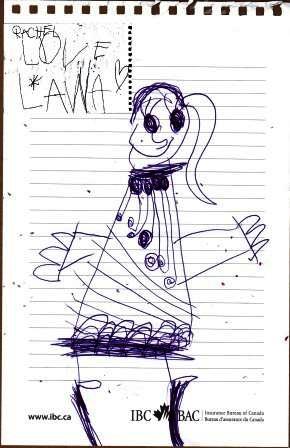 KPS 416-875-7297Straight to the Playing
I have been a student of Lana's for over 2 years, during which I progressed from grade 9 (RCM) to Performer's ARCT.
Lana taught me that a true musician focuses on the beauty of the music instead of the notes on the page. She helps me deepen my understanding of the music by giving the occasional anecdote about a piece and its composer. Often she provides a unique solution to a technical problem that otherwise would've given me weeks of headaches.
Lana insists that "it's only hard if you believe it's hard", a belief that has served me well over the years. She is patient, spirited, and talented – the best piano teacher I could wish for." – Lisa.
KPS 416-875-7297Straight to the Playing
"Lana is an attentive teacher who always strives to present concepts in ways that are memorable as well as understandable. She often insists that you try multiple learning approaches in order to find the one that works best for you. Her techniques set you up for success by developing a deeper understanding of the music that you are playing and more importantly by encouraging you to be creative. Above all, Lana fosters individual musicality in all of her students." – Emily Lamoureux, 17
KPS 416-875-7297Straight to the Playing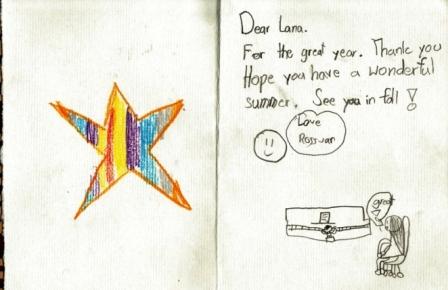 KPS 416-875-7297Straight to the Playing
"I met Lana 6 years ago when my older daughter, who was 6 years old at the time, started her lessons. Now 6 years later, the accomplishments and the love for music is beyond what I have imagined. I have both my girls take piano lessons with Lana and they both love her very much. She is the person who taught them to have fun with their music and seek academic results at the same time. Lana is an outstanding artist, a fantastic teacher and an even better person. She is now part of our family. Thank you so much for all your efforts, the kind words and the encouragement you provide your students to become brilliant musicians just like you." - Suzana Vulevic
KPS 416-875-7297Straight to the Playing
Lana,
I wanted to send you a note to say Thank You.
My goal, when I first started piano lessons was to be able to play a song from memory. I wanted to feel comfortable and confident and most importantly, I wanted to have fun.
I wasn't concerned about RCM or grade levels, I just wanted to play.
Some days in my lesson reading the sheet music comes easy, but sometimes after a challenging day at work I can't even think straight, let alone read all those tiny black dots. Sometimes I can play a song (or part of a song) 2 or 3 or 4 times, but then suddenly I lose my place and it's like playing it for the first time. I think that these are the times that I really notice what a treasure you are as a teacher. You always seem to find a way to guide me back, and help me focus on what I am doing.
With your patience, guidance and talent you have helped me with so much more than just learning to play a song by memory.
From the start, I was quite adamant that I would never play in front of strangers, let alone play at a recital.
Well, I am about to play in my third recital.
I'm still nervous, and probably will always be, but what a feeling of accomplishment.
At last year's recital, I even volunteered to be the first person to play!
Who knows, maybe I will be again this year.
With most sincere gratitude,
Thank You!!
Sylvia (adult student)
KPS 416-875-7297Straight to the Playing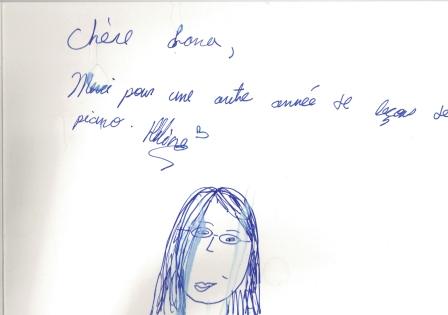 KPS 416-875-7297Straight to the Playing
"I have been a student of Lana's since 2002 when I decided to revisit my study of the piano after a 10-year hiatus. She has guided me through the successful completion of Grade 7 and Grade 8 Royal Conservatory of Music examinations and continues to do so as I currently pursue Grade 9. Her tremendous knowledge and passion for music is inspiring. She is a creative and dedicated teacher who employs a vast array of techniques which both facilitate and add some fun to the learning experience. Lana is definitely a worthy role model for an aspiring piano teacher such as myself and I look forward to learning from her for many years to come." - Teri-Lynn Janveau (adult student)
KPS 416-875-7297Straight to the Playing
"Lana is an excellent teacher - both intelligent and practical in her approach. Always helpful, creative and inspiring, she seeks to tailor her lessons to each individual's interests and requirements. She is patient and good natured, and genuinely interested in her pupils' progress and enjoyment of their studies.
As an adult who returned to music lessons after many years absence, I have found her to be the "perfect fit" for me. " - Nancy McGregor (adult student).
KPS 416-875-7297Straight to the Playing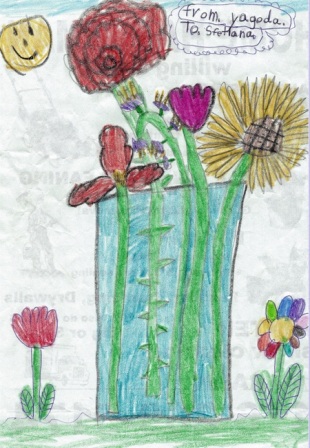 KPS 416-875-7297Straight to the Playing
"Lana is passionate and dedicated piano teacher. After taking lessons with her for over five years, she is a constant inspiration to excel in all aspects of music. With her assistance and hard work I achieved 3rd place in Kiwanis, a prestigious GTA wide competition. It is truly a pleasure working with Lana and I have great memories of our time together." – Christina
KPS 416-875-7297Straight to the Playing
"After more than a decade of learning piano skills from Lana Tchernaia, I still love getting up in the morning on a day of a piano class and knowing that I'll have the chance to learn some more. Lana's precise regimen allows students to develop skills in theory, improvisational music, classical music and so much more, all the while making it memorable and fun. Anything from Mary Had a Little Lamb, to Fantaisie-Impromptu, to so much more, Lana can break it down for any student and making learning it easy. Whatever the student, whatever the song, Lana can teach it, and the students won't be able to wait for the next lesson." - Filip, 18
KPS 416-875-7297Straight to the Playing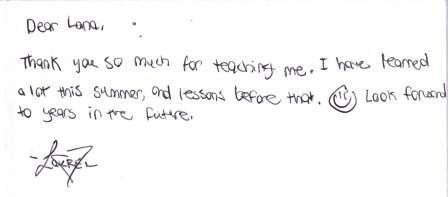 KPS 416-875-7297Straight to the Playing
"Lana is a wonderful teacher for my two sons who have weekly piano lessons with her. I find her to be very good and caring with children, especially in engaging & motivating them during lessons. She makes the lessons as interesting as possible, choosing material, and methods to make it fun for each student. I am grateful that she has instilled in them an enjoyment in playing the piano, which hopefully will last them a lifetime! I would highly recommend Lana as a piano teacher." - Siew Fong
KPS 416-875-7297Straight to the Playing
"Lana Tchernia has been my piano teacher for over five years, and over that time I have improved phenomenally in both my playing skill and my understanding of the music itself. I have had many piano teachers in the past, but Lana is easily the best one that I have ever had. Any student truly serious about learning the instrument should count themselves very lucky to have a teacher of the same caliber as Lana.
Lana is more than qualified to aid students in even the most difficult pieces, and her dedication to her work is exceptional. She is both kind and patient, and she creates a comfortable environment in which to learn. She is also an excellent motivator; more-so than any other piano teacher I have had, Lana has successfully encouraged me to work harder and to strive for improvement.
Lana has an excellent talent for recognizing and correcting the specific difficulties that a student has with a piece. When practicing on my own, some pieces seem to be completely beyond my level; yet after only a 30 minute lesson with Lana I come away with much greater control over the material. More importantly, Lana does not neglect the theoretical aspects of piano either. Students of Lana will not only perform well; they will have a very deep understanding of the piece that they are playing.
I cannot sufficiently stress how important Lana has been to my piano studies; I do not think I could have even approached my current level of skill without her assistance. She would certainly be an asset to any school, and I cannot highly recommend her enough," - Cameron Kearney-McManus, 19.
KPS 416-875-7297Straight to the Playing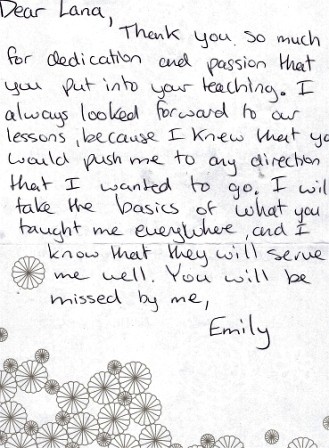 KPS 416-875-7297Straight to the Playing
"I started with Lana after I passed my Grade 3 practical. I was looking for a studio that was more convenient to my home, but I was delighted to stumble upon such a wonderful teacher. Whereas before my teacher adequately prepared me to learn the requirements for the current RCM grade, Lana has opened a whole world of musical possibilities and tapped unknown "talents".
Lana's approach as a music teacher is very intuitive to the unique challenges and rewards of teaching adults. In particular, she encourages me to feel that my abilities and accomplishments are as valid as those of any other musician. Music has always been exciting to me on a theoretical level, but the connection between that and the practical has been reinforced. Scales are not merely learned by rote but "discovered" and explored.
While I continue with my RCM studies (I am currently preparing for my Grade 5 practical), under Lana's tutelage I've tried my hand at composition, and explore popular pieces that I play with others. I feel that with Lana's guidance I have become a musician with a broader base for musical advancement and satisfaction.
After almost two years of instruction from Lana I look forward to a long, happy association together. I always recommend Lana to my friends and acquaintances and gladly add my satisfied endorsement to her website.
Thank you, Lana." - Linda Andrews (adult student)
KPS 416-875-7297Straight to the Playing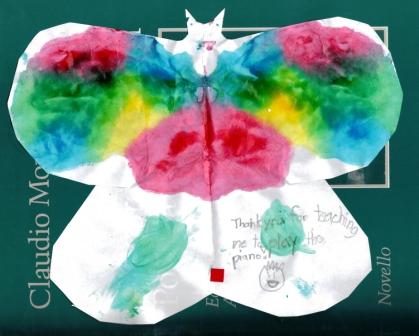 KPS 416-875-7297Straight to the Playing
Lana Tchernaia embodies all the qualities that define an ideal piano teacher. Not only is she extremely talented, her endless jokes and unique personality is what separates her from all of my former teachers. I really admire her, not only as a piano teacher, but also as a person. Her down-to-earth personality always makes it easy for me to talk to her and her welcoming smile is a plus. Lana's strict nature also demonstrates her ability to adapt to various situations, as well as portrays her values of hard work and commitment.
She makes rushing home after school to catch my 4:30pm lesson worth it, and I am extremely glad that she is my teacher. At first, I was a bit hesitant when my mom told me that I would be transferring teachers, but in my last 4 years with Lana, I've learned more than I ever had in the 7 years that I had been taking lessons with another teacher. Lana affects those around her and after talking to Lana's other former students, it is evident that she is one that we will never forget.
Paula, 17
What motivates a parent to send their child to piano lessons?
There are many reasons why parents sign up for piano lessons. Parents have this hidden dream to play the piano but somehow they were deprived of this when they were growing up. Other parents had 1 to 3 years of piano
st