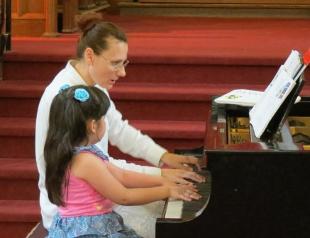 Being born and brought up in the family of educators, Lana Tchernaia also followed the noble profession of teaching. She is the third generation teacher following her grandfather Yuri I. Tchernyi (1900-1985), and aunts Tatiana Y.Tchernaia (1941-), and Lana Y.Tchernaia (1931-).
Lana hails from Siberia, Tomsk region (Russia). She received a Bachelor of Music in Piano Performance and Pedagogy from Tomsk Music College, Russia. She studied ensemble, and chamber music with Svetlana Anatolievna Chudakova, harmony with Vera Dmitrievna Sherina, and music history with Larissa Borisovna Gorn. Post-bachelor studies include Tomsk State University, music and philology.
She had the great privilege of taking a sight-reading course with world renowned performer and music educator Andrew Markow, head designer of the Royal Conservatory of Music curriculum, and co-author of the Four Star Sightreading Books. Vera Leinverbers also was among Lana's canadian coaches.
Lana has been committed to the important role of independent piano studios. She has maintained independent teaching studios in Tomsk, Russia; Montreal, Quebec; and Toronto, Ontario collectively for more than 25 years.
Throughout her career, Lana's teaching combines the tradition of the Russian piano school with her own developed pedagogy approach and practice techniques. Her students continuously receive recognition for professionalism and high
level of performance.
Five of Lana's students have become piano instructors in GTA.
Ongoing education is an important part of the piano teacher's life. She actively attends workshops and programs, and has developed her own method for piano beginners.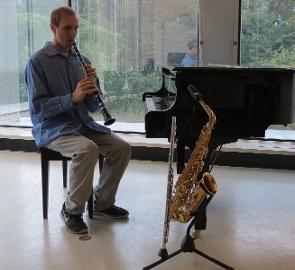 Steffan Moran is a graduate from the University of Toronto's Faculty of Music and is currently an Instrumental Music Teacher with the TCDSB.
He began studying piano at the age of six, and has since expanded his musical expertise as a woodwind player. Steffan is a former member and scholarship recipient of the Toronto All-Star Big Band where he was a saxophone, clarinet, and flute player.
He has performed across Southern Ontario as well as the United States at many notable events such as the Pan Am Games, Beaches International Jazz Festival, and the Palais Royale. Steffan has also played with various professional artists such as Doc Severinsen (formerly from the Johnny Carson Show) and The Canadian Brass.
His passion for music has led him to enjoy and appreciate many styles ranging from Classical to Jazz to Popular and many more as well as inspire others as a music educator and school teacher.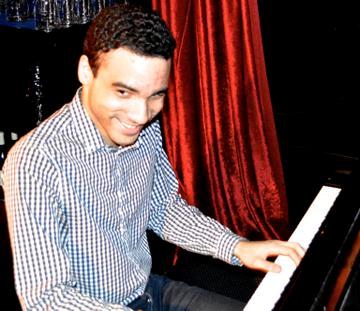 Patrick Hewan is a rising star in the Toronto Jazz scene whose energetic, virtuosic playing captivates and moves his audiences. Drawing on the vast vocabulary of the legendary jazz pianists who came before him he adds his own spirit and passion to create a unique sound and style. Studying under the tutelage of legendary pianists such as Mark Eisenman, Brian Dickinson, Richard Whiteman, Robi Botos, and Hilario Duran it's no secret where Patrick developed his unique, high-octane style that clearly adheres to the art forms tradition. Patrick began studying classical piano at the age of four and was later introduced to the saxophone where he developed a great love for jazz. His education includes York University and Humber College and he is a recipient of the Berklee World Tour Scholarship for both sax and piano.
Performances include many venues in Toronto and throughout the globe with such artists as: Ron Westray,
Molly Johnson, Luis
Mario Ochoa, Ted Quinlan, Mike Downes, Kelly Jefferson, Barry Romberg, Lorne Lofsky, Artie Roth, Kieran Overs, Mike Murley, John Macleod, Anthony Michelli, Chicago's Ernest Dawkins, and many many more. He has played for such organizations as: Scotiabank, Via Rail, The Peel District School Board, York University, The CAW Auto Union, and has played at venues such as: The Rex, The Jazz Bistro, The King Edward Hotel, and many festivals globally. Patrick was recently rated one of BlogTo's top 5 upcoming jazz artists in Toronto.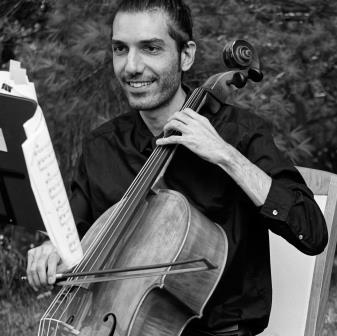 Afshin Effati has over a decade of experience teaching cello, violin, viola and piano in group and private lessons, providing comprehensi
ve music instruction. His students participate in performances, recitals, and community events.
Afshin published a lesson book called Cello Riffing, an advanced method that uses jazz
/rock/blues riffs to strengthen left-hand technique. He prides himself on creative, interesting methods and ideas to keep students engaged in their studies.
As an official certified Advanced Orff Instructor, his mission is to introduce musicianship to young students in a fun, creative way, involving them in the process of music making in an enjoyable way.
Afshin's special interest in the production of music for children resulted in a music album entitled "Childhood Desires", which simplified some of his favorite rock/metal songs by rearranging them into pieces played on Orff instruments.
He pushed this project forward, and also compiled the repertoire book "Childish Minimals" where he arranged some of the songs from the album so that young students could easily play and enjoy them.
He pushed this project forward, and also compiled the repertoire book "Childish Minimals" where he arranged some of the songs from the album so that young students could easily play and enjoy them.
To play or not to play is out of the question:
Whether 'tis ok for the mind to suffer
The inability to improvise and use one's ear,
Or to take arms against a sea of notes,
And by the mental effort play them?
Lana and William
The Virtuoso By: Una V.
©2012
The last note has been played,
By me, "The Virtuoso".
Every last,
Beat,
Rest,
Chord,
Has been practiced at least a thousand times.
And yet,
Every time I walk into the
Cold,
Dark,
Room,
I feel like a beginner again.
A different examiner every time,
But they're all equally terrifying.
Did I make an impression?
Did they like me?
It doesn't matter,
They can't play my thoughts like a song,
So they just keep on typing.
Click,
Click,
Click.
I sit on the bench,
Hands sweaty, yet freezing.
And my heart keeps beating,
To the beat of the metronome.
My parents are in the same building,
But they're sitting comfortably in the waiting room.
Will I join them soon?
"20%, 30%, 40%,"
Keeps ringing in my eardrums.
But I want more!
But now, the clicking has stopped.
"Congratulations,"
Smiles the examiner, handing me my certificate.